4 Reasons to spend your New Year holidays at Atlantic View
4 Reasons to spend your New Year holidays at Atlantic View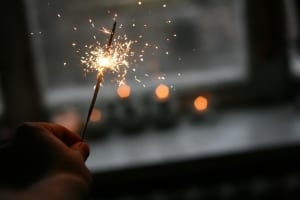 We could think of a hundred reasons why a stay at one of our five-star luxury cottages at Atlantic View would be a perfect way to start your New Year holidays.  But…we're biased!  However, we can give you 4 very convincing reasons as to why it's the perfect place to relax and unwind while welcoming in 2020.  Not to mention that we only opened in December, so you'll be the first people to be able to say "I had my perfect New Year holidays there"…read on and book now!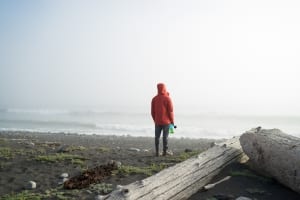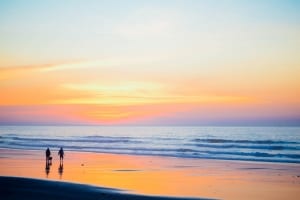 1. Walk off the Christmas chocolates
Whether you're looking to book over New Year's Eve or within the first few weeks of January, a stay at Atlantic View is the best excuse to walk off all the lovely Christmas food we all indulge in over the festive season. Atlantic View sits 300 metres above Broad Haven beach and is a 2-minute walk to join the famous coastal path that makes Pembrokeshire, the only coastal national park in the UK, so special.
So march off the mince pies with a brisk walk to nearby Newgale, or hotfoot it to Little Haven for a clifftop walk and a cheeky bevarage in the St Brides Inn or The Swan on your way home.
For more ideas on slimming stomps from your accommodation, please see our "Pembrokeshire coast path walks from Broad Haven" blog.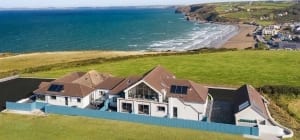 2. Getaway from the crowds
We all love a good party, but sometimes it's quite nice to get away from the hustle and bustle of towns and cities and have a nice, relaxing start to the decade. No queuing to get into bars or navigating inebriated partygoers on the tube. Nothing but fresh air, stunning sunsets, sea views and some fireworks in the distance – bliss!
By booking Atlantic View for your New Year holidays, you can still celebrate with those that you love, but without the pesky gatecrashers! Why not take a look at Puffin, which sleeps and seats 11 people for a family or friends getaway? Take advantage of the gorgeous glass-fronted patio facing the coast for your New Year toast?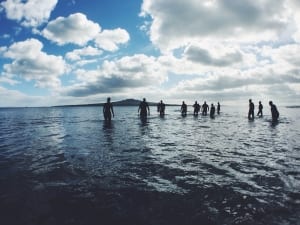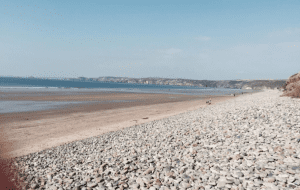 3. Jump into the New Years Day swim!
Coldwater swimming is all the rage, and where better to do it than on the Pembrokeshire coast? If you're thinking of braving the sea for a seasonal dip, then you don't have to do it alone. The St Davids Penknife Club holds an annual Charity New Years Day swim at Whitesands beach, a half-hour drive from Atlantic View. This well-known surfing beach is right at the tip of St Davids Head, which you can see in the distance from your accommodation. Registration for the event opens at 11 for a noon swim. Take a flask and warm clothing, you'll want to take in the views once you've warmed up!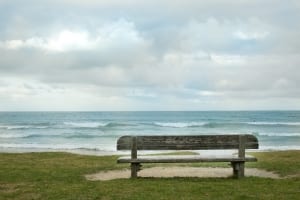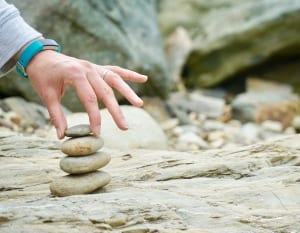 4. Have a mindful start to your New Year
With all that sea-dipping and celebrating, you'll need a few days to recover. Broad Haven itself is a long and sandy beach, perfect for sitting by the sea and contemplating plans and resolutions for the year ahead and reflecting on the one that's passed. The quiet location, restorative sea air and stunning views make Atlantic View a very beautiful spot to find yourself at the turn of the new century.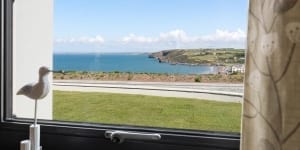 If you can't make it to Atlantic View for your New Year holidays this year, then why not take a look at our calendar and book your Easter or summer holidays now before we fill up? We look forward to welcoming you to Atlantic View in 2020!
https://www.atlantic-view.co.uk/wp-content/uploads/2019/11/danil-aksenov-gWZfmnDoL_E-unsplash-scaled.jpg
683
1024
Nia Jenkins
https://www.atlantic-view.co.uk/wp-content/uploads/2019/08/Atlantic-View-Draft-Logo.jpg
Nia Jenkins
2019-11-29 14:13:05
2020-05-01 16:30:26
4 Reasons to spend your New Year holidays at Atlantic View