Five family attractions in Pembrokeshire

Five family attractions in Pembrokeshire
Pembrokeshire's well-known as a fantastic holiday destination for families; whether it's a seaside break, hiking holiday or a tour of the region's family attractions, there's plenty to keep everyone entertained along this stunning and renowned coastal national park.  When booking your holiday at Atlantic View, it's always best to have an idea of day trips and book in advance to make sure you don't miss the fun.  We've put together a list of top 5 family attractions for you and the kids once you've exhausted the beaches…if that's possible!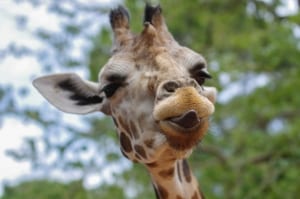 35 minutes from Atlantic View, telephone 01834812731 to book tickets.
This is so much more than just a farm; this adventure park is home to all kinds of exotic animals, such as penguins, lions and Wales' only giraffes!  The farmyard animals are really friendly, too – why not try your hand at milking a goat, or feeding a rabbit? There are games, fair rides and an adventure park – will you be brave enough to get on the Big Wheel?  Keep an eye out for some friendly characters walking around the park, as well as the resident magician Jugglestruck.  This is a lovely day out for all members of your tribe, from the very little to the big kids!  This is one of Pembrokeshire's most highly rated family attractions.
29 minutes' drive from Atlantic View, call 01834815170 to book tickets
Oakwood Theme park is not only one of Pembrokeshire's most well-known family attractions, it happens to be the biggest theme park in Wales!  Its main rides include Megafobia, Wales' longest wooden rollercoaster, as well as water coaster Drenched and the aptly named Bounce, boinging high in the air above the 80-acre park.  There's plenty of other adventures to be had here, too – from a Neverland for little ones to explore to waterslides, a boating lake and even a haunted house!  There are lots of food options on-site, meaning you can really make a thrilling day of it. We advise that you bring a change of clothes for everyone, as many of the rides involve getting pretty wet!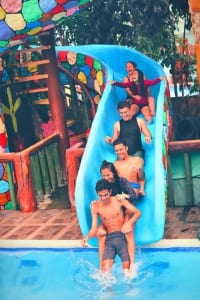 26 minutes' drive from Atlantic View, call 01834862400 to book tickets to the waterpark
If your little ones aren't too keen on seawater, then this is a fantastic option and a lovely afternoon out.  This had to go on our list of family attractions as it's so popular – it's a good idea to book ahead of your holiday during the summer months.  The water slides, wave machines, jets, outdoor heated bubble pool and qualified lifeguards mean that the kids can have a splashing time indoors while you relax in the warm water outside, bathing in nature.  Bliss!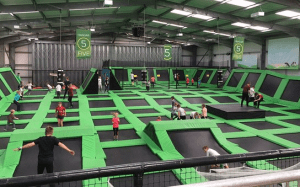 18 minutes' drive from Atlantic View, call 01437700555 to book tickets
Hangar 5 is the first trampoline park and soft play venues in the UK, making it one of Pembrokeshire's truly unique family attractions.  It's loads of fun, too! Set in an old aircraft hangar on the outskirts of the market town of Haverfordwest, big kids and their younger siblings can have hours of fun bouncing, learning new skills and playing in an extensive soft play area.  This all-weather attraction also has a café…but you might want to eat after bouncing to avoid green gills!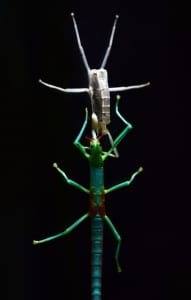 33 minutes' drive from Atlantic View, call 07966956357 for enquiries
Dr Beynon's Bug Farm is pretty much what you'd expect – it's a farm for bugs!  This extraordinary place teaches you about some remarkable creatures, whether in the extensive exhibition space or up close, where you can hold some beautiful bugs!  There are many exhibits and activities to be had on this Pembrokeshire Farm, including a beautiful Pollinator trail for sunny days.  There's even a café, called the Grub Kitchen…and they serve bugs!! Try a cricket cookie?  This is one of the most unique, quirky and unforgettable family attractions in Wales – this is worth a visit!
And there you have it, our top 5 family attractions in Pembrokeshire.  Of course, there are a wide variety of free activities that you can do along this beautiful coast; our favourites are:
Build sandcastles
Go boogyboarding
Go rockpooling
Have a picnic on the beach
Find the best place to watch a sea sunset
Go seal spotting in autumn (but don't get too close!)
Every season is different, and we intend on letting you know what there is to do whenever you choose to stay at Atlantic View.  Whether there's 4 of you in one of our family cottages, or you're coming as a group booking, we'll find plenty to keep you entertained.  All you have to do is keep an eye on our blog for upcoming activities and events.  Don't forget to follow us on social media and post your holiday pictures on our Facebook page!
https://www.atlantic-view.co.uk/wp-content/uploads/2019/11/rollercoaster.jpg
734
1101
Nia Jenkins
https://www.atlantic-view.co.uk/wp-content/uploads/2019/08/Atlantic-View-Draft-Logo.jpg
Nia Jenkins
2019-11-04 18:08:09
2019-11-29 10:34:20
Five family attractions in Pembrokeshire